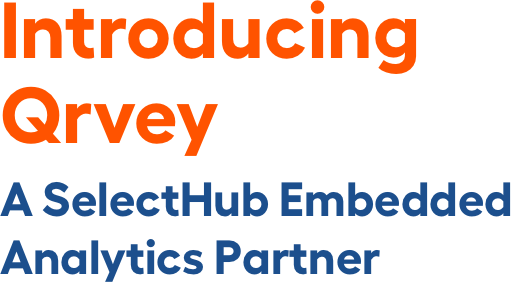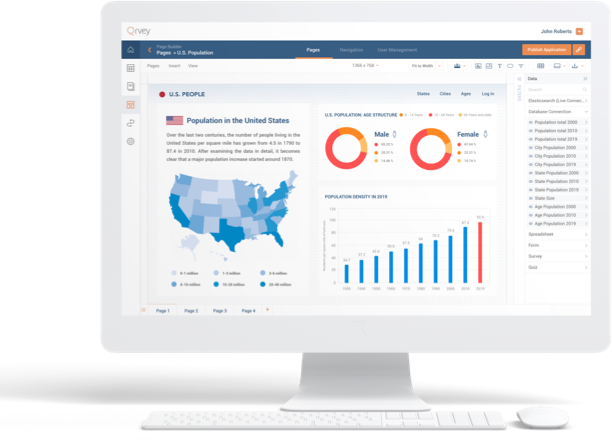 Companies Choose Qrvey for Embedded Analytics Solutions
Because Qrvey is
Purpose Built for SaaS Applications
The Fastest Time to Market
Qrvey is natively-built for SaaS applications, so your developers will spend less time in development and more time advancing your product roadmap. You won't find a faster way to embed analytics into your application.
Full Suite of Embedded Widgets
Qrvey goes beyond just the typical charts and dashboards. Every part of the Qrvey platform is fully embeddable and carefully architected, allowing you offer custom builders for data, analytics, visualizations and automation.
No-Code Automation For All
Speaking of automation, Qrvey allows SaaS providers to take data automation to the next level with a no-code, embedded automation builder that finally puts the power of automation in the hands of every user.
Your Customers Demand More…
Don't Just Meet Their Expectations,

Exceed Them
Discover how Qrvey empowers SaaS providers
with advanced analytics for their end users
Open this in UX Builder to add and edit content
Qrvey was easy to integrate into my SaaS product. I was amazed at how quickly my development team was able to complete the rollout.
~ Healthtech Product Owner
Customer satisfaction immediately increased when I was able to offer them the ability to create customized reports directly within my product.
~ VP of Product Management
When I saw Qrvey's serverless architecture I was excited. This is how we develop software so it is great to have an analytics product integrated into our product with the same architectural philosophy.
~ CTO
Not Ready to Dive into a Demo?
Download our Product Fit Guide to help guide your research into embedded analytics solutions.
Download Guide