Doordash offer
Hungry for Better Embedded Analytics?
See a demo and get a
FREE MEAL from Qrvey!
Are you struggling with your current embedded analytics solution? You're not alone. There are better solutions out there, but who's got time to research them? We can help with that.
If you're a product manager, product owner, CTO or CPO at a growing SaaS company, we're offering a FREE $50 DoorDash gift card just for taking some time out of your busy day to see a demo of Qrvey, the embedded analytics solution built exclusively for SaaS companies.  
Qrvey is built for the way you build software
Qrvey was built for SaaS and is 100% SDLC compliant with powerful APIs and widgets to get you up and running fast. It has the flexibility and scalability for the most demanding environments and is licensed to grow with your business. 
Qrvey is the painless way to
upgrade your analytics
Upgrading your current analytics isn't as daunting as you might think. We've worked with hundreds of SaaS companies and our team of experts can get you up and running quickly, with the least amount of headaches possible. You can have the next generation of analytics, with all of the features you need, in just weeks.
With Qrvey, you get:
Self-Service Analytics Built for Multi-Tenant Environments
Performance and Scalability to Meet Any Workload.
A Price That Scales To Fit Your Business.
Register for your FREE DoorDash gift card today!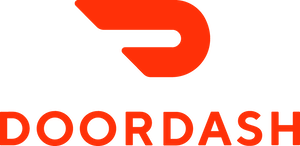 Register Here…
To register for your FREE $50 DoorDash gift card, just complete the form below and one of our analytics experts will be in touch to review your information and schedule your demo. At the completion of your demo, your gift card will be emailed to the work email address provided.
Terms and Conditions:
To qualify for a FREE $50 DoorDash gift card, you must be a product decision maker at a SaaS company, have a current embedded analytics solution, and genuine interest in upgrading that solution. Available to U.S. and Canadian residents only.