Company Overview
Name:
Global K9 Protection Systems
Founded:
2018
Industry:
Canine Protection Services
Location:
Opelika, AL
Website:
Global K9 Protection Group is based in Opelika, AL and provides canine protection services to the travel, entertainment and logistics industries in both the public and private sectors. Their customers include Delta Air Lines, Lufthansa, the Transportation Security Administration (TSA) and the Department of Homeland Security (DHS). Global K9 prides itself on providing quality canine teams and services, backed by data, technology and science. At just five years old, Global K9 is already dominating an industry full of well established competitors.
BUSINESS CHALLENGES
Herman Haynes, Chief Information Officer of Global K9, knew early on that the way to transform the canine services industry was with data. His company was among the first to embrace digital transformation and use proprietary, cutting-edge video capture and information management software in their business. These secure systems capture key performance metrics and serve as the foundation of the company's K9 Analytics suite. K9 Analytics provides turn-key K9 Security Solutions for their customers and keeps them compliant with local, state, federal and international laws.
Haynes had a problem, however. K9 Analytics was initially built using QuickBase, a low-code database and application development platform. And while QuickBase allowed for rapid iterations of their internal systems, after 10 years, it was running into problems. Haynes explained that mainly, QuickBase struggled with scalability and it became cost prohibitive when adding a large volume of users to their platform. QuickBase simply wasn't designed for the needs of a rapidly-growing SaaS application like K9 Analytics and, as is typical with homegrown analytics solutions, Global K9 had outgrown it. What they needed was the scalability, flexibility and cost savings of Amazon Web Services (AWS) and an analytics platform to leverage it.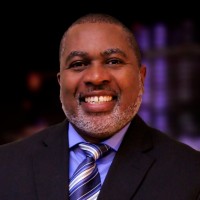 "Adding Qrvey to our business was like turning on a light switch."
Herman HaynesChief Information Officer
Global K9 Protection Group

A Platform For Growth
Global K9 has only just begun distributing reports, heatmaps and dashboards built using Qrvey to their 120+ customers in cities across the nation, but they already know they are well-positioned for success.
"We're always looking to stay a few steps ahead of our competitors, which means every six months or so, we need to reinvent ourselves."
Great Customer Service
Qrvey was there every step of the way with onboarding, training and support that made it possible to ingest and transform Global K9's multiple data feeds into the single source of clean data they needed for the next generation of K9 Analytics.
"Natan and Ricardo were total rock stars!"
Incredible Cost Savings
Nearly all analytics platforms available today were built for internal, enterprise applications. Qrvey was built for SaaS companies, and is priced, licensed and packaged to ensure your success.
"With Qrvey, we're spending 60% less compared to QuickBase."
Download the Case Study
Global K9 Protection Group
LEARN MORE
Download this Case Study
Learn how Qrvey was able to provide Global K9 Protection Services the embedded analytics their business needed to position them for continued growth and success for years to come.
Download Case Study