Companies Choose Qrvey Over Looker for Embedded Analytics Solutions Because Qrvey is

Purpose Built for SaaS Applications
Decrease Churn
Your users will love you for adding self-service analytics and automation. 
Increase Productivity
Give you developers the tools they need to build world-class analytics.
Innovate
Build workflows and data pipelines to automate data processes and create modern analytics applications that can be embedded.
Developer-Friendly
Qrvey offers easy-to-use APIs and pre-built Javascript widgets your developers will love
Free Download
Looker Comparison Guide
Learn why Looker just wasn't built for embedded analytics
Get the Guide
Looker
Looker is a fine choice if your needs are limited to the basic sharing of pre-designed visualizations, reports and dashboards. If seamless integration, multi-tenancy, scalability and self-service are not important considerations for your use case, you might want to evaluate Looker.
Core Strengths
Basic Embedding of Visualizations
Read-Only Reporting
Focus on GCP
Conclusion:
Suitable choice for limited embedded applications/use cases
Qrvey
Qrvey was built from the ground up with the modern architecture needed to deliver the performance required by today's demanding SaaS analytics projects. Qrvey can ingest any data, not just structured data, activating the remaining 70% of dark data that gets missed by legacy tools.
Core Strengths
Embedding/White-Label
Scalability/Performance
Pricing
Multi-Tenancy/Security
Conclusion:
Best choice for SaaS applications and distributed use cases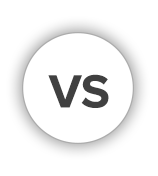 | FEATURE | LOOKER | QRVEY |
| --- | --- | --- |
| 100% Cloud-Native | | |
| All-in-One Platform | | |
| Dashboards and Visualizations | | |
| Unlimited Users | | |
| SaaS-Friendly Pricing | | |
| Fully Embeddable | | |
| White Label | | |
Partial Implementation Full Implementation
Download the Report
Looker Comparison Guide
Learn why Looker just wasn't built for embedded analytics