Built-In Data Management
Built Specifically for Embedded Analytics.
Built So You Don't Have to.
Get a Demo
Embedded Analytics Requires Data Management
Scalable Embedded Analytics Starts with Data
Differentiate the user experience by ingesting any type of data and offer flexible data models per tenant.
Get a Demo
Support for Multi-Tenant Data Models
With a built-in data layer made for SaaS applications, Qrvey gives you the flexibility to offer data models that vary by tenant.
Built-In Data Warehouse and ETL
Qrvey's embedded analytics solution includes a built-in data warehouse with ETL specifically built for analytics use cases.
All Data Types
Ingest any type of data to deliver unique analytics experiences with support for SQL, NoSQL and unstructured data sources.
Data Sync Connectors
Get to market faster with easy to implement data source connectors that include any type of data.

Native Database Connectors
Qrvey offers native connectors for the most popular databases like MySQL, PostgreSQL, MongoDB and Snowflake.

Native ETL
Qrvey's native ETL service can transform and augment data during the sync process eliminating the need for external ETL.

Cost Effective and Scalable
Synced data is stored in AWS OpenSearch providing a scalable and cost effective database for analytics use cases.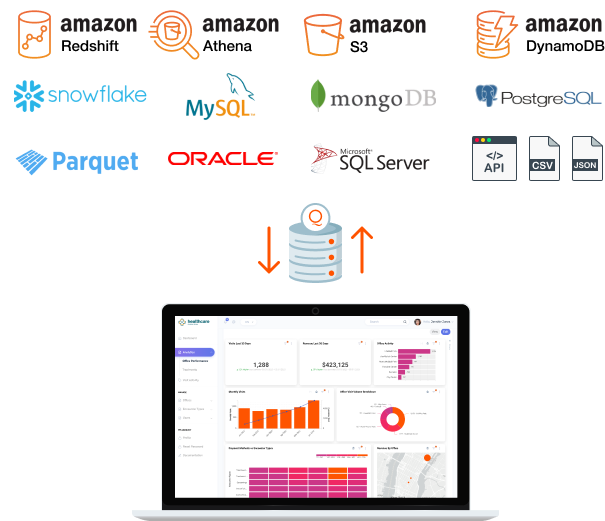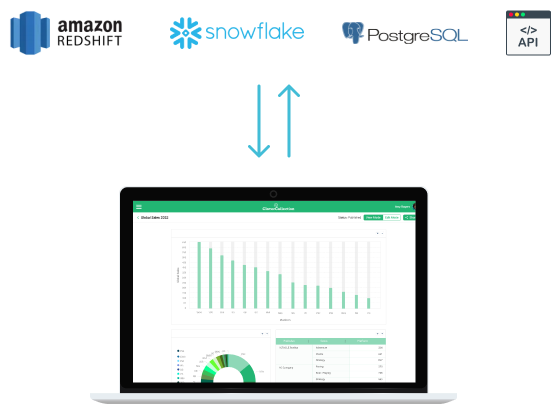 Live Data Connectors
Use live data connectors for real-time analytics.

Use Multiple Sources
Qrvey can connect to multiple sources to query live data direct from it's original database source.


Mix Data Sources
Users can add visualizations to a single dashboard from different data sources for unified reporting.


Achieve Cost Optimization
Mixing synced and real-time data sources can often help achieve efficiency and cost savings.

AI & ML
Embedded Analytics With AI
Qrvey has tapped into the AI/ML capabilities of AWS to offer advanced text analytics, photo image recognition, forecasting, custom modeling and more to offer within your SaaS application.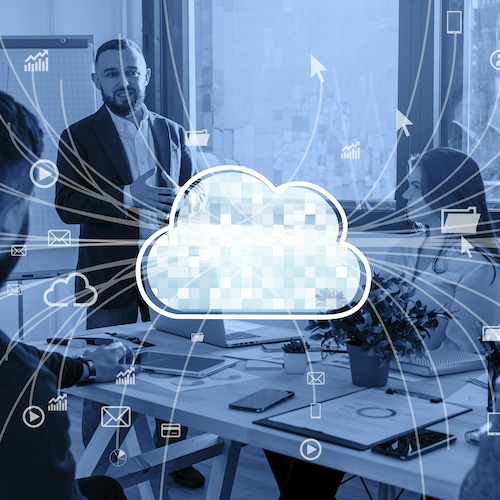 Advanced Text Analytics
Ingest documents and audio to extract metadata, keywords, key phrases, names, places, entities and even sentiment
Forecasting
Use state-of-the-art algorithms to predict future data based on historical data; no machine learning experience required
Custom Modeling
Build, train, and deploy ML models quickly. Qrvey provides the tools required for every step of the ML development lifecycle
Photo/Image Recognition
Add image and video analysis to your applications using proven, highly scalable, deep learning technology
See Qrvey in Action!
Learn about Qrvey's embedded analytics platform and get quick answers to your questions by booking a guided product tour with our experts. 
Get a Demo