Webinar On Demand
Beyond Dashboards: The Transformative Power of Embedded Analytics
Embedded analytics is shaking up the business intelligence landscape, going far beyond old-school static dashboards.
In this insightful webinar, we'll explore how embedded analytics drives smarter decision-making for all users across your SaaS application. Discover how embedding customizable analytical tools into your applications allows you to deliver powerful analytics in the flow of work for your users.
You'll come away with a clear understanding of how embedded analytics can transform your SaaS application.
The future of BI is embedded – join us as we go beyond dashboards into the brave new world of analytics everywhere and hear from a Qrvey customer on why embedding dashboards wasn't enough.
Presented By: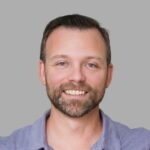 Brian Dreyer
Head of Product Marketing, Qrvey
Watch the Webinar
Beyond Dashboards: The Transformative Power of Embedded Analytics
See Qrvey in Action!
Learn about Qrvey's embedded analytics platform and get quick answers to your questions by booking a guided product tour with our experts. 
Get a Demo