A Unique Deployment
Model That Matters
The Best of the Cloud, Deployed
Right to Your AWS Account
Get a Demo
Qrvey's Unique Advantage
Being a cloud-native and 100% serverless analytics platform gives Qrvey a lot of advantages over legacy providers. Being deployed into your existing AWS accounts gives us even more. Put simply, Qrvey's architecture choices allow us to do things that the competition can't.
Because we're cloud-native, Qrvey has the performance, flexibility and scalability your software demands. And because we're deployed, Qrvey fits perfectly into your software development lifecycle. And we make installing, managing and upgrading our platform quick and easy for your DevOps team. 
Best of all, Qrvey's infrastructure costs are just a fraction of legacy vendors.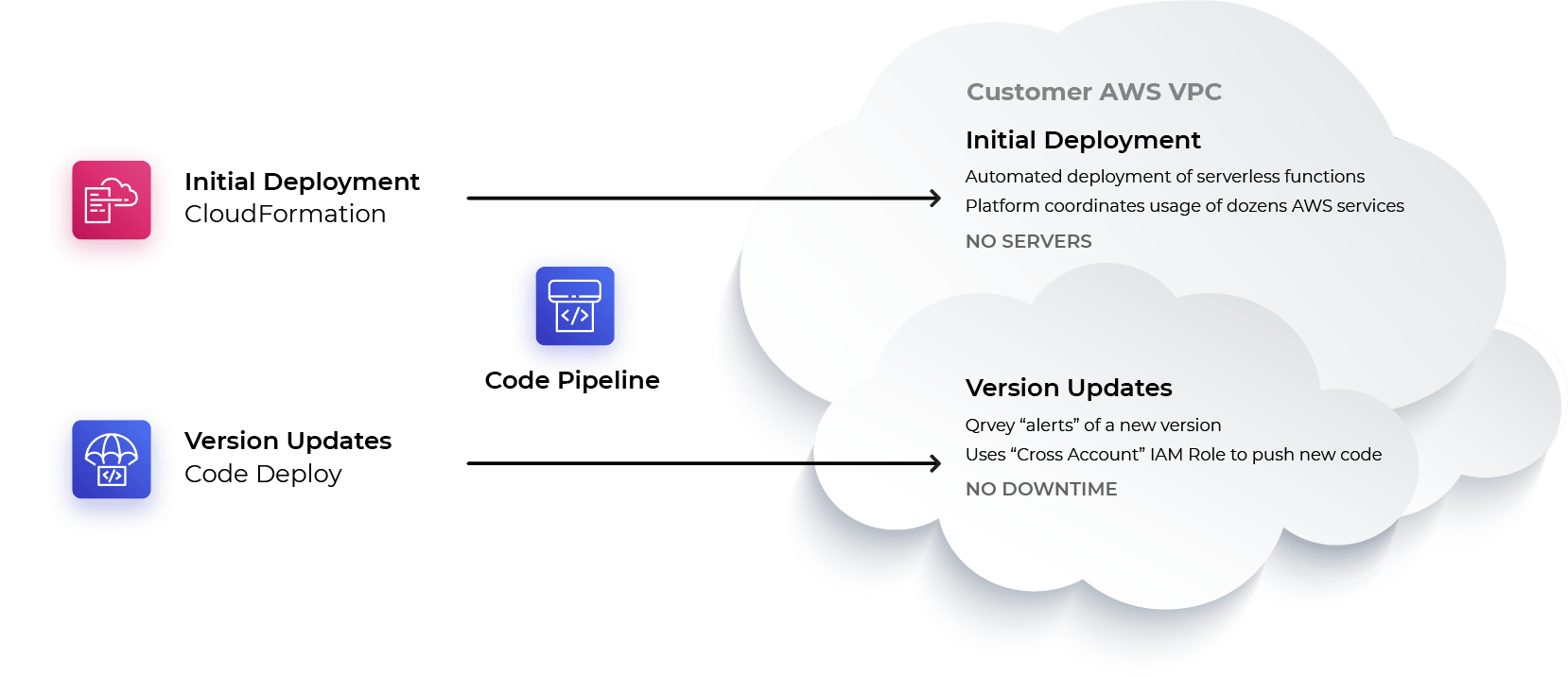 Initial Deployment
Qrvey uses AWS CloudFormation templates to deploy our completely serverless, cloud-native analytics platform directly within your AWS environment.
CloudFormation templates offer a unique opportunity to leverage the best of AWS microservices while simultaneously taking the hassle out of deploying a traditional server-based solution.
Version Updates
When it comes time to update Qrvey, you'll be notified the moment updates are ready, but still have the flexibility to provision updates to your staging environment on your time when you're ready.
Because Qrvey is 100% serverless, upgrades can be installed in place at any time with ZERO downtime or interruption to your data pipeline.
See Qrvey in Action!
Learn about Qrvey's embedded analytics platform and get quick answers to your questions by booking a guided product tour with our experts. 
Get a Demo