Reduce Complexity With a Single Platform
Exclusively Built for SaaS Applications
SaaS applications have more sophisticated analytics needs than internal business units. Having to account for different databases on new and legacy product versions while managing multi-tenant environments creates a unique situation that requires a purpose built solution.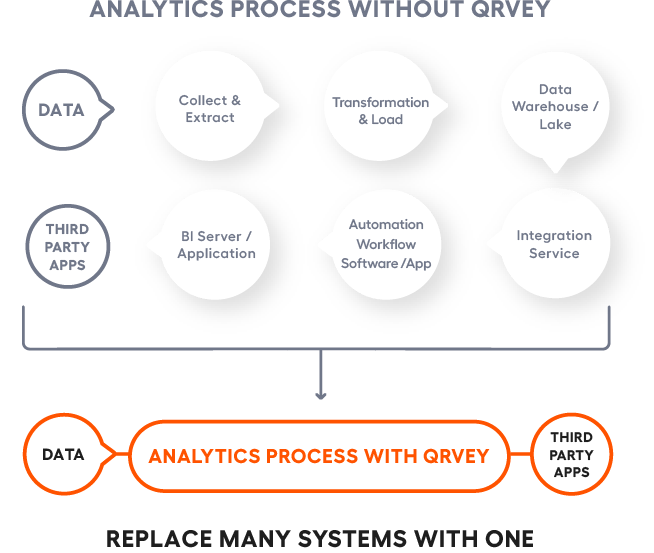 REDUCE COMPLEXITY
When one platform offers more built-in tools you need, your life gets easier.
An analytics pipeline starts with data generation and ends when you have taken action with your data. Traditional BI vendors can't offer everything in one solution because they were built for visualizations, not action.
Join Daily Demo
REDUCE COST
Qrvey takes advantage of advanced AWS technology to lower your costs 
up to 80-90%
Qrvey uses a combination of serverless technology and microservice-based architecture creating an on-demand platform for maximum scalability, security and cost efficiencies.
Join Daily Demo
See Qrvey in Action!
Learn about Qrvey's embedded analytics platform and get quick answers to your questions by booking a guided product tour with our experts. 
Get a Demo