WEBINAR ON DEMAND
How AI Can Transform Your SaaS Embedded Analytics
Watch to learn how recent advances in AI can help you transform your platform's embedded analytics.
David Abramson, Qrvey's CTO, discusses the recent rapid advances in AI fueled by unprecedented interest and access to powerful AI from the recent launches of conversational generative artificial intelligence chatbots like ChatGPT and Google Bard. 
He shares how you can use these advances in your embedded analytics to provide more value to your end user, improve developer productivity, and help power users generate content.
Presented By: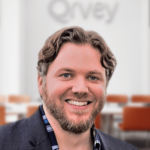 David Abramson
Chief Technology Officer, Qrvey
WATCH THE WEBINAR
How AI Can Transform Your SaaS Embedded Analytics
See Qrvey in Action!
Learn about Qrvey's embedded analytics platform and get quick answers to your questions by booking a guided product tour with our experts. 
Get a Demo