WEBINAR ON DEMAND
How to Monetize Your Embedded Analytics
Watch to learn how monetizing your analytics can be an effective strategy to drive revenue in this uncertain climate.
While SaaS applications have enjoyed years of ongoing growth, the stability of revenue is not guaranteed. The global economy is poised to slow further and face an economic downturn, causing SaaS providers to search for ways to reduce churn and increase revenue. 
In this webinar, Qrvey's CTO, David Abramson, and Head of Customer Success, Natan Cohen, share effective strategies to monetize your analytics to boost your revenue.
In this webinar, they'll share:
Steps for identifying monetization opportunities
Strategies for monetizing analytics
Tips for ensuring your monetization is a success
Case studies and success stories
Presented By: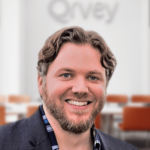 David Abramson
Chief Technology Officer
Qrvey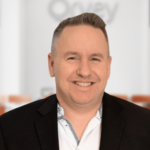 Natan Cohen
Head of Customer Success
Qrvey
WATCH THE WEBINAR
How to Monetize Your Embedded Analytics
See Qrvey in Action!
Learn about Qrvey's embedded analytics platform and get quick answers to your questions by booking a guided product tour with our experts. 
Get a Demo