Considering Tableau?
Qrvey is the only real choice for embedded analytics
Most legacy BI systems (like Tableau) are just monolithic server-based systems that require dedicated, expensive hardware. Qrvey is built on serverless technology with a microservices-based architecture. That means no servers to buy that end up sitting idle.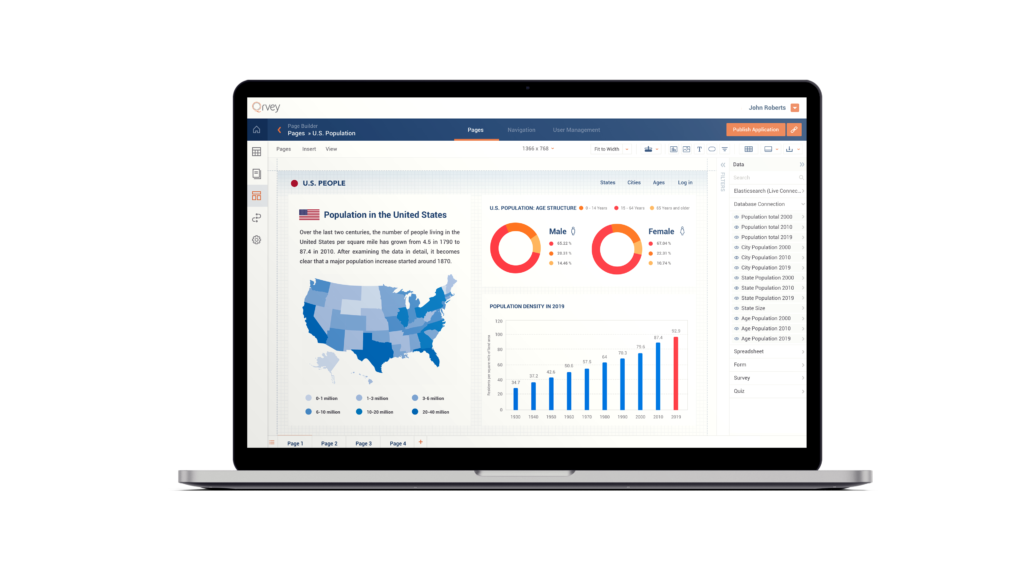 With Qrvey, you can:
Fully embed and white-label analytics into your application, without being gouged by per-user fees.
Build apps using Qrvey's platform to customize data exploration for your teams or your customers.
Connect to all the data you care about, including structured, semi-structured and unstructured data.
Collect and transform data via ETL services built right into Qrvey at the API layer.
Set alerts to easily track performance goals and identify anomalies, and build workflows to react in real-time.
Predict future performance through Qrvey's fully-integrated AI and machine learning capabilities.
But don't just take our word for it. Fill out the form and see Qrvey in action.
Everyone is Talking About Qrvey