Webinar On Demand
Snowflake Cost Optimization with Qrvey's Embedded Analytics Solution
Are you looking for ways to reduce your Snowflake bill while delivering powerful embedded analytics to your customers and users?
If so, watch this 30-minute webinar where you will learn how Qrvey can help you optimize your Snowflake costs with its innovative embedded analytics platform.
In this webinar, you will learn:
Why Snowflake costs are increasing with embedded analytics and how to avoid them
Why typical BI data pipelines fail for embedded analytics
How Qrvey is able to lower Snowflake costs
How Qrvey's embedded analytics solution can enhance your product value and user experience with self-service analytics
Don't miss this opportunity to learn how to optimize your Snowflake costs with Qrvey's embedded analytics solution.
Presented By: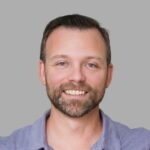 Brian Dreyer
Head of Product Marketing, Qrvey
Watch the Webinar
Snowflake Cost Optimization with Qrvey's Embedded Analytics Solution
See Qrvey in Action!
Learn about Qrvey's embedded analytics platform and get quick answers to your questions by booking a guided product tour with our experts. 
Get a Demo