Digital Ad Spend is on the Rise
Digital ad spending is expected to reach over $200 billion by 2023 and for good reason. Unlike every other form of advertising, only digital allows ad platforms to tailor their messaging to specific audiences and individuals.
All of those clicks, page views, video views and interactions generate a mountain of data that requires sophisticated advertising analytics software to make sense of it all.
The Rise of Video
Qrvey also leverages the latest in machine learning technologies to catalog and analyze audio, video, files, documents and more.
Influencers Matter
Qrvey uses ML to augment data, spot trends, determine sentiment and gain insights faster and better than other solutions.
Mobile and Geolocation
As a cloud-native platform, Qrvey has the scalability and performance to meet the most demanding use cases of an adtech analytical tool.
Privacy is Paramount
Qrvey automatically inherits all of your privacy, security and compliance rules, providing peace of mind.
Download the Report
Analytics Solutions for Advertising
The Age of Data-Driven Decision Making
Download the Report
Analytics Solutions for Advertising
Qrvey is the most complete embedded analytics solution that simplifies analytics on AWS to give the advertisers everything they need to meet their industry's biggest challenges.
Digital advertising is a cutting edge industry that needs new ways of thinking and modern analytics solutions. Only Qrvey has the modern cloud architecture to deliver the scalability, flexibility, features and performance to meet the needs of today's advertising analytics and marketing analytics software.
Download Report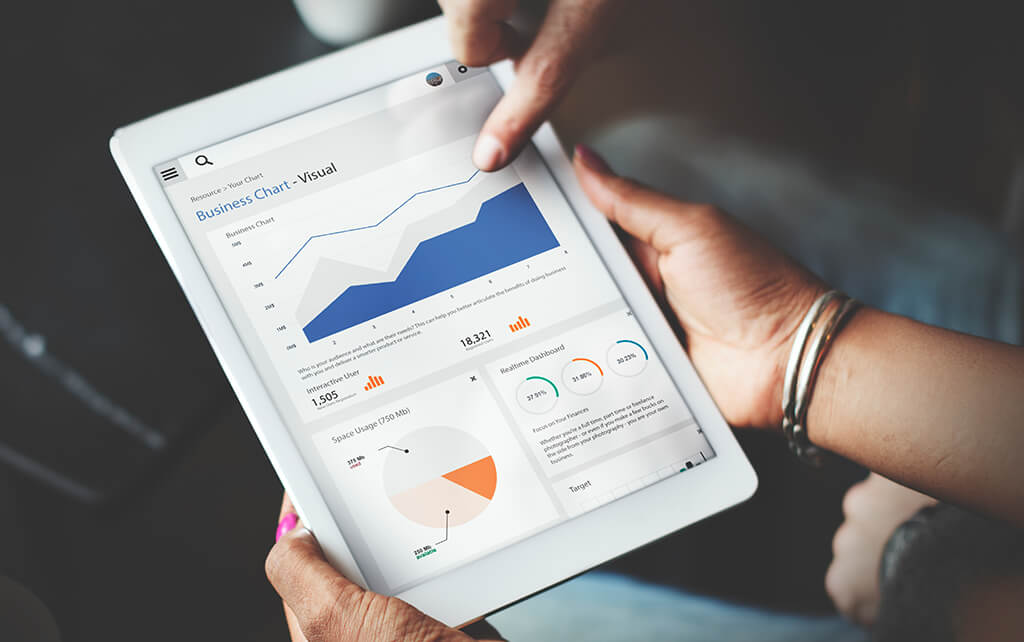 INCREASE TIME TO MARKET
AdTech Analytics
From Start to Finish
SaaS applications serving the advertising analytics software industry know how important it is to manage data. Qrvey is the most comprehensive embedded analytics solution for the marketing analytics software industry.
Customizable AdTech Analytics Solution for SaaS Applications
FAQ's
What is advertising and marketing Analytics?
Advertising and marketing analytics refers to the analysis and measurement of advertising and marketing performance data to guide business decisions. It involves using data analytics techniques to quantify, analyze and optimize marketing initiatives like ad campaigns, email marketing, social media, SEO, and website activities. The goal is to attribute sales revenue and conversions to marketing channels to understand their return on investment (ROI).
Who are the typical users of advertising and marketing Analytics?
Some typical users include:
Marketing managers – To measure campaign effectiveness and optimize marketing spends across channels.
Digital marketers – To track web traffic, social media engagement, email performance and optimize campaigns.
Media buyers – To determine the ideal mix of advertising platforms and purchases based on insights.
Web analysts – To analyze site traffic, user engagement, funnel conversion and optimize web pages.
Sales managers – To quantify the impact of marketing on sales pipeline and revenue.
Executive management – To make data-driven decisions on marketing strategies and budgets.
What are common use cases of advertising and marketing Analytics?
Some common use cases are:
Marketing attribution – Identify the most effective channels, ad placements, creatives, keywords etc. that influence conversions.
Campaign analysis – Measure reach, clicks, conversions, costs, and other KPIs to optimize campaign spending and performance.
Audience segmentation – Create customer personas and target specific segments based on their interests, behaviors and demographics.
Media mix modeling – Determine the optimal mix of media channels to allocate budget.
Web analytics – Analyze visitor engagement metrics on website to improve conversions.
Social media analytics – Track reach, engagement, sentiment etc. to guide social strategy.
Predictive analytics – Forecast sales, website traffic, lead conversions etc. to set targets.
Marketing ROI – Quantify revenue and profit generated from marketing to demonstrate value.
See Qrvey in Action!
Learn about Qrvey's embedded analytics platform and get quick answers to your questions by scheduling a demo with one of our embedded analytics experts. See why we're the logical choice for SaaS companies like you.
Get a Demo