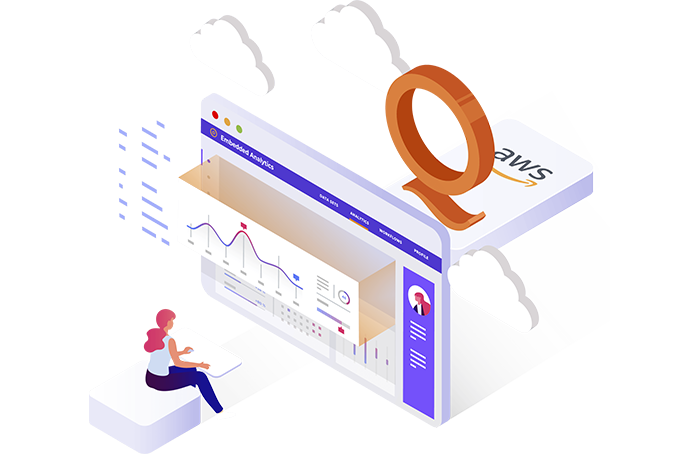 White Label BI
Embed BI Directly into your Product, Portal or SaaS Application
Qrvey offers complete control over our user interface and gives you all of the tools you need to create a customized white label experience. And while other solutions just offer embedded outputs, Qrvey was built from the ground up to be embedded into other applications, offering both embedded outputs and builders for everything from charts and dashboards to forms and automated workflows.
Learn More
Built on AWS with a 100% serverless architecture
Let your end users create custom reports
Low code embedded widgets enable your developers to move fast
Create all new revenue products
Increase customer satisfaction
Increase customer retention
Ready to Learn More?
Request a demo with one of our embedded analytics experts today.
Ready to Take the Next Step?
The custom demo is your chance to see how Qrvey can meet your individual needs. The demo is hosted by an experienced data analytics engineer who can answer all your questions.
Get a Demo